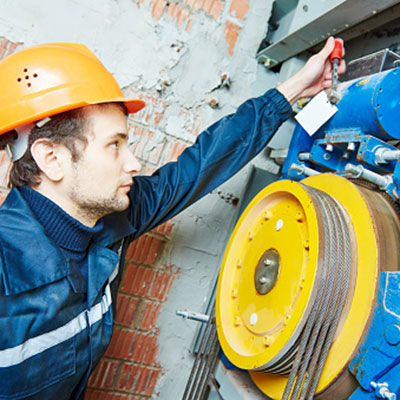 Elevator Constructors Local Union #6 represents nearly 300 workers across 26 counties in Pennsylvania, two counties in Ohio and five counties in West Virginia. Elevator constructors install, repair and maintain elevators, escalators, wheelchair lifts, home lifts, dumbwaiters and movable walks.

CLASSROOM HOURS: 576 (4-5 YRS)
HOURS ON-THE-JOB TRAINING: 8,000 (4-5 YRS)

AVAILABLE CERTIFICATIONS: OSHA 10, Forklift Training, Welding

COURSES: Safety for Elevator Constructors, Fundamentals of Blueprint Reading, Material Handling, Rigging and Hoisting, Machine Room and Overhead Installation, Basic Electricity, Advanced DC Motors and Generators, Construction Writing, Basic Elevator Solid State Electronics, Circuit Tracing.
ELEVATOR CONSTRUCTORS LOCAL UNION #6 JATC
Elevator Constructors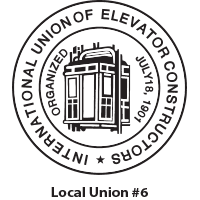 Mike Garfold
Jacobs Building
100 Fleet Street
Green Tree, PA 15220
http://www.iuec.org