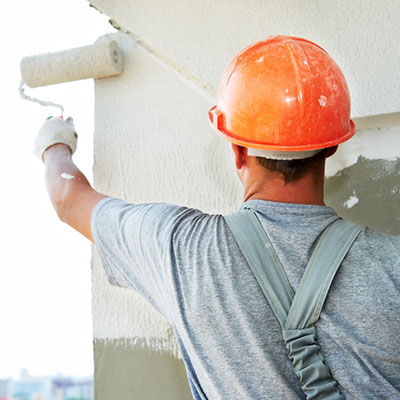 The International Union of Painters and Allied Trades (IUPAT) District Council #57 offers joint apprenticeship training in the crafts of painting, drywall finishing, and glazing. The Council has over 1,500 members living in 31 counties in Pennsylvania. Painters handle a wide range of finishing projects that include residential, commercial and industrial customers that perform surface preparation and protective coatings to ornate paint finishes and wall coverings. Also included in painting services are bridge and tank painters that sandblast or waterblast before a surface can be painted.
Drywall finishers are experts in sealing joints between gypsum board and other wall board to prepare surfaces and ceilings for painting, wallpaper, and custom texturing.
Glaziers perform the work to enclose buildings with curtainwalls, storefronts, windows, and entranceways. Glaziers also service contractors installing skylights and numerous interior work that includes mirrors, glass partitions, hollow metal frames and architectural metal panels.
Sign and display members of District Council 57 cover preparation, erection, and maintenance of all signs, along with the removal of signs.
HOURS ON-THE-JOB TRAINING: 6,000 for Painters & Drywall Finishers (3 YRS); 8,000 for Glaziers (4 YRS)
COURSES: Residential, Industrial & Commercial Preparation & Application of Paint for Walls, Moldings, Industrial Work (Bridges, Tanks, Power Houses), Sandblasting, Spray Roll Brush & Specialized Wall Covering, Water Blasting, Architectural Aluminum and Glass Fabrication, Welding
INTERNATIONAL UNION OF PAINTERS AND ALLIED TRADES DISTRICT COUNCIL #57 JATC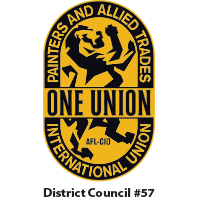 Painters, Drywall Finishers and Glaziers
Brian Herbinko
101 Ewing Road
Carnegie, PA 15106
Phone: (412) 276-5758
Fax: (412) 276-5770
www.ftiofwpa.com