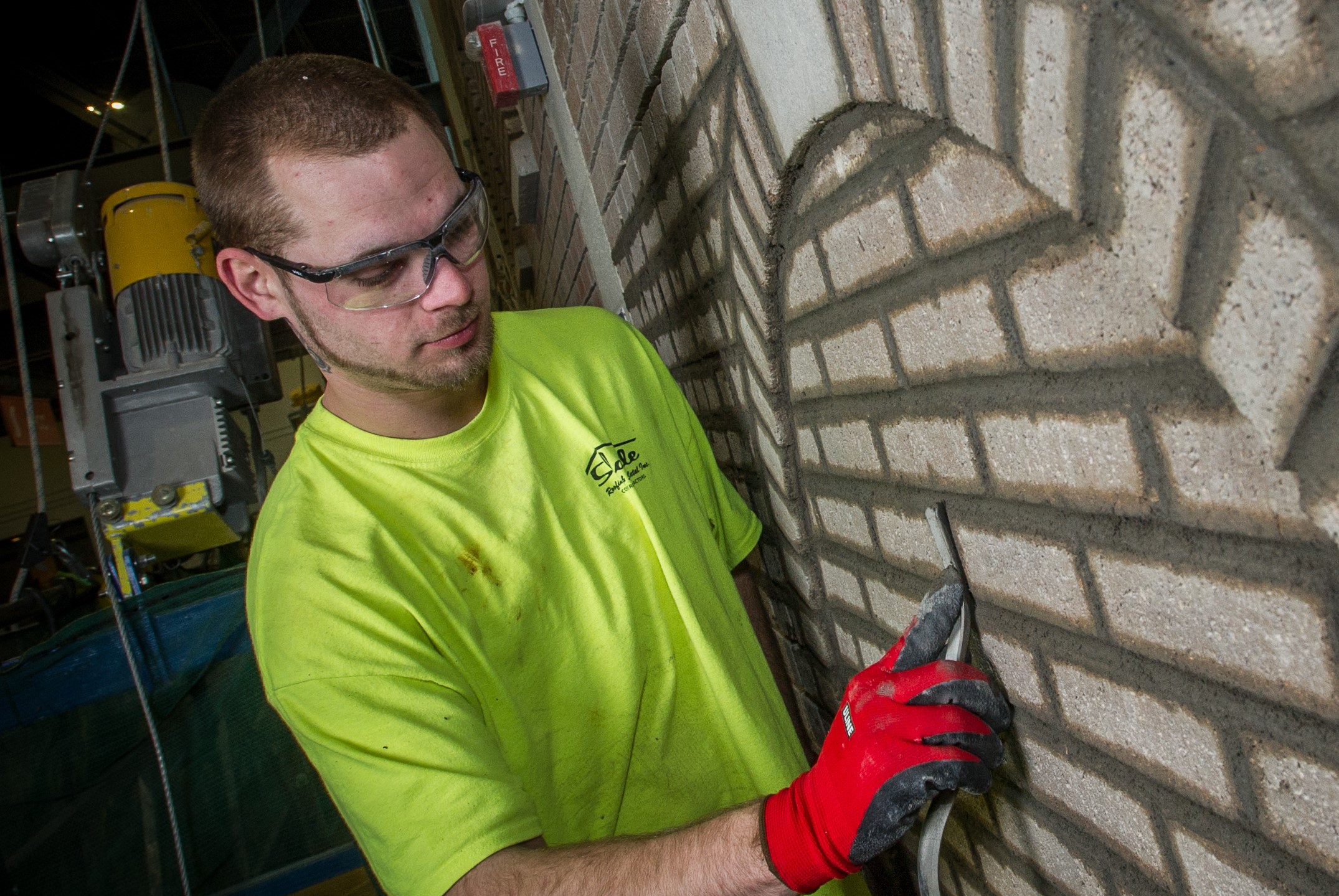 Bricklayers and Allied Crafts Local Union #9 represents approximately 2,000 workers in the trowel trades across western Pennsylvania. Bricklayers build walls, partitions, arches, fireplaces, chimneys and other structures from bricks, blocks, structural tile and other pre-made materials. In addition to bricklayers, Local 9 represents stone masons, marble workers, pointer-cleaner-caulkers, tile workers and terrazzo workers.
Stonemasons and marble workers build walls, partitions, arches, fireplaces and other structures from natural and cultured stone and marble.
Pointer-cleaner-caulkers work on the restoration of masonry buildings, reinstall mortar, replace bad caulking, clean and point masonry, stone, and brick surfaces.
Tile workers build walls, restore flooring, bathrooms and other rooms and amenities in commercial and residential settings, working with ceramic tile or other natural and man-made tile products.
Terrazzo workers build and install concrete or epoxy-based flooring, stairs, sidewalks, and driveways in hospitals.
CLASSROOM HOURS: 576 (4 YRS)
HOURS ON-THE-JOB TRAINING: 6,000 (4-5 YRS)

AVAILABLE CERTIFICATIONS: (per area of specialization) American Concrete Association, OSHA 500/502, Grout, Masonry Restoration Materials (JAHN), Instructor Certification Program (ICP)
COURSES: (per area of specialization) Brick/Block, Tile, Terrazzo, Stone, Marble, Plaster, Cement, PCC Restoration, Specialty Materials Training, National Certifications Training, OSHA, Safety Continuous Upgrade, Foreman/Supervisor Training
BRICKLAYERS & ALLIED CRAFTS LOCAL UNION #9 JATC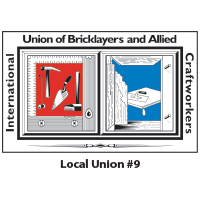 Also includes:
Stone Masons, Marble Workers, Pointer-Caulker-Cleaners, Tile Workers and Terazzo Workers
Kurt Keller
100 Kingston Drive
Pittsburgh, PA 15235
Phone: (412) 825-0923
Fax: (412) 825-0954
www.local9pa.com