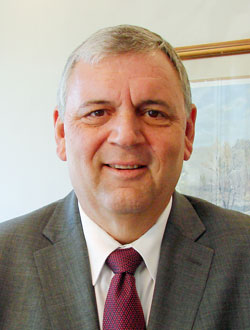 Build Your Career. Build Our Region.

Whether a veteran, high school graduate, college or technical school graduate, or someone who just hasn't found their career passion – you can build a lifelong, financially rewarding career you can be proud of in the region's construction trades. Regardless of your educational background or experience, the Joint Apprenticeship Training Programs offered by the region's construction trade unions will put you on the path to becoming a skilled trade professional.
In the Pittsburgh region, there are 16 such institutions. If accepted into any one of these programs there is no tuition cost to you – your training is fully paid for by the local building trade unions and their affiliated contractors. Nowhere in the country will someone from Western Pennsylvania who is interested in construction find better, more up-to-date training centers and curricula than right here!

Not only are these programs tuition free, apprentices earn livable wages – far above minimum wage and equal to those of many college graduates – as well as health care coverage and pension benefits. There is minimal classroom time during the three-to-five-year average training period, as most training takes place on the job working alongside experienced craftsmen (journeymen). It's an opportunity that is available every year to men and women who are not afraid to be challenged physically and mentally, and who meet the necessary criteria.

In the coming years, the area's 16 joint apprenticeship schools are expected to accept a minimum of 1,200 apprentices annually and that number could rise dramatically. The region is on the cusp of one of its largest commercial construction booms ever, led by the Shell petrochemical plant in Beaver County. Add to this $6 billion project, continuing manufacturing and industrial development, construction of multiple new health care facilities, hotels, mixed use projects, power plants, road, bridge, and other infrastructure construction and you have a construction market of tens of billions of dollars providing unparalleled career opportunities.
Unlike for-profit colleges and trade schools, the joint apprenticeship schools of the union building trades only take in as many students as they can put to work. As such, not everyone who applies is accepted. To be eligible, applicants must be at least 18 years of age (17 in a few exceptions), have a high school diploma or GED, have a valid driver's license, have immediately available transportation (preferably a car), and be drug-free. Applicants must also generally possess strong math skills, primarily in algebra and geometry, as most applicants will be required to take an aptitude test. The higher one scores on the test, the better their chance of being accepted.

The area's joint apprenticeship schools offer significant, and in some cases, life-changing opportunities every year. They are a great educational resource for the region. Anyone with any educational or work background, who is looking for a rewarding career without having to pay for post-secondary education, should consider applying.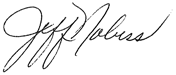 Jeff Nobers
Executive Director
​