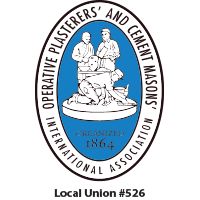 The Cement Mason's Union Local 526 Joint Apprenticeship Training Committee of Western Pennsylvania Announces the 2018 Pre-Apprentice Selection Program.
Applications may be obtained on the following dates from 8:30 AM to 11:00 AM:
Monday, April 9, 2018, through Friday, April 13, 2018
Monday, April 16, 2018, through Friday, April 20, 2018
Applications are available at Cement Masons' Local 526 Headquarters located at:
A.J. Furlan Building
2606 California Avenue (North Side)
Pittsburgh, PA 15212
Requirements:
Applicants must have a valid Pennsylvania Drivers' License and state-issued owner's card as proof of vehicle ownership.
Applicants must show their Social Security Card.
Applicants are required to appear in person to register and complete an application.
Must be of legal working age.
Must have High School diploma or G.E.D. equivalent. All applicants must submit a transcript of high school grades.
Applicants must be physically fit for the trade and will be required to have a Doctor's physical (at the program's expense) before final acceptance into the apprenticeship program.
A certified drug test (at the program's expense) will be required before final acceptance into the program.
All applicants may be required to take an aptitude test.
Qualified applicants will be selected by the Cement Masons' Joint Apprenticeship Committee through job-related questioning, interviewing and final evaluation.
A $10.00 non-refundable fee (cash or money order only) will be required of the applicant.
Selection of apprentices under this program will be made based on qualifications alone, without regard to race, creed, color, gender or national origin. This program is open to all qualified applicants residing within the thirty-three (33) county area of Western Pennsylvania within the jurisdiction of Cement Mason's Local 526.
Those selected will be enrolled in a non-paying pre-apprenticeship program. Those qualifying through the pre-apprenticeship program (as demand dictates) will be accepted into the three-year registered apprenticeship program of Cement Masons' Union Local 526. The apprenticeship program requires paid on-the-job training and mandatory non-paying related classroom instruction.
This is a training opportunity and the Cement Mason's Joint Apprenticeship Committee, or its' Trustees do not, and cannot, guarantee full-time employment.
Please bring the following items with you to complete your application:
High school diploma and transcripts or G.E.D Diploma
$10.00 application fee (cash or money order only)
Valid Pennsylvania Driver's License
Vehicle Owner's Registration
Social Security Card